ALASKA DOG SLEDDING & ADVENTURE TOURS
Experience year round dog sledding tours & adventures with Snowhook Adventure Guides of Alaska (SAGA). We love Alaska, love our dogs, and love to share the thrilling experience of dog sledding with our guests. No matter what time of year, SAGA has a dog sledding tour and Alaska adventure for you. Choose from the options below to begin writing your Alaska story!
DOG SLED ADVENTURE TOURS
Starting at $150
Experience the thrill of running Iditarod sled dogs as you drive your own team through the Alaskan wilderness. Whether exploring Alaska's winter trails or gliding on a glacier in summer, it's an adventure unlike any other sled dog tour!

ATV ADVENTURE TOURS
Starting at $215
Explore Alaska's beauty on our backcountry ATV tour in the Talkeetna mountains at Hatchers Pass. On this full-day tour, you will see Alaska like you never have before! Ideal for both novice and experienced ATV drivers.
WINTER EXPERIENCE ADVENTURE TOUR
Starting at $325
Explore Alaska by Snowmobile and Dog Sled with our full day combo adventure. See stunning views of Denali and the Susitna River Basin as we follow the the Iditarod Trail. There's adventure for all types of riders on this tour with groomed trails.
SNOWMOBILE ADVENTURE TOUR
Starting at $200
Snowmobile tours are full throttled fun for both novice or experienced riders. Join us to explore Alaska's backcountry by snowmobile with Denali in the background. We custom tailor our tours to your needs and experience level.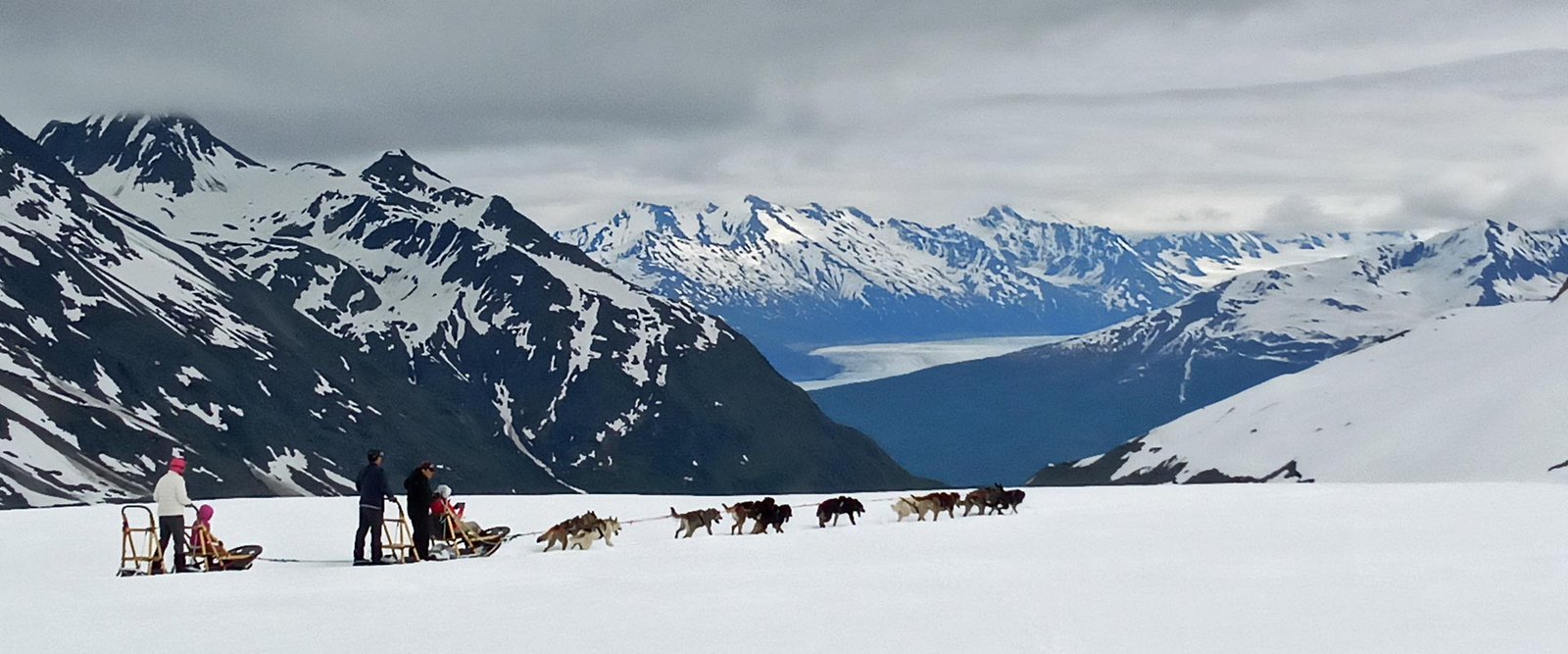 EPIC ALASKA ADVENTURE TOURS
Join us on a once in a lifetime Alaska adventure with Snowhook Adventure Guides of Alaska. We'll take you to places most people never get to see on dog sleds, helicopters, snow mobiles or ATV's.
Join Us And You'll Get To Meet The Team!
Our dogs are like family to us and we work very hard to take great care of them. One of the highlights for nearly every guest is to meet and interact with our team. Our dog's are happy, full of energy, and they love all the attention you can give them. We often have pups on scene that steal the show and they always love to be cuddled and held close by our guests. Our dogs are definitely the star attraction and once you meet them you'll never forget them.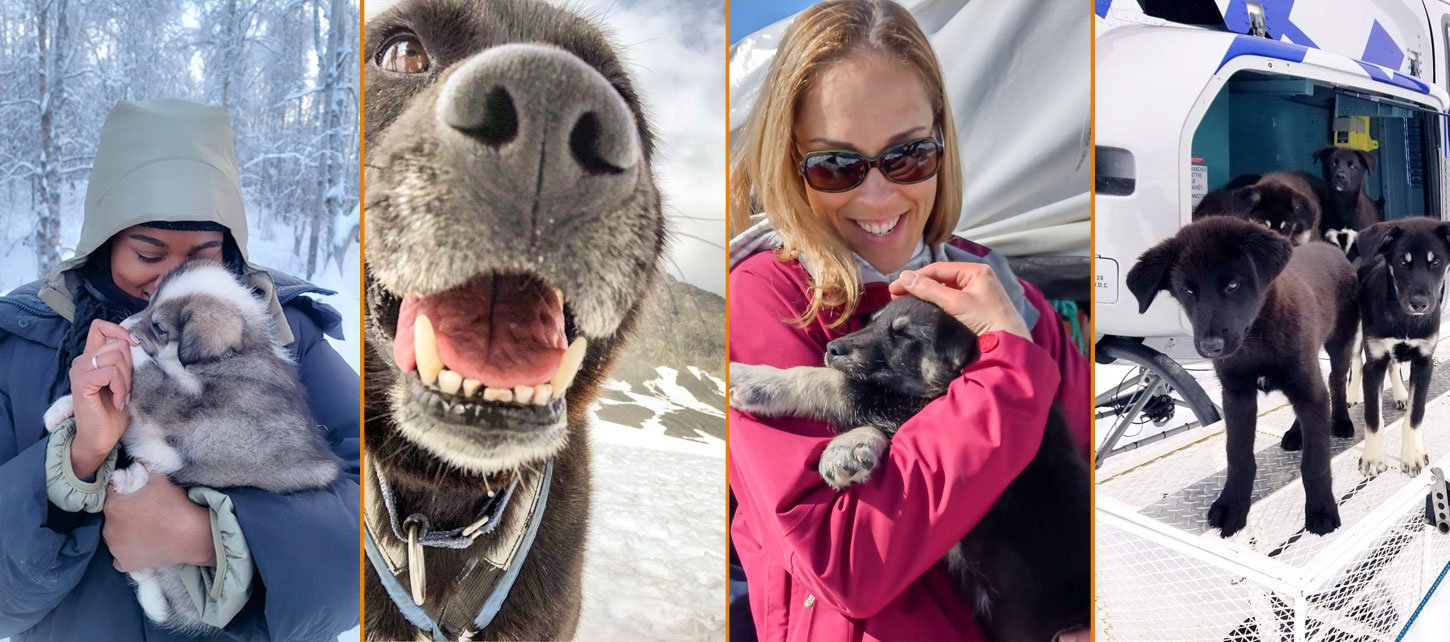 OUR REVIEWS
Based on 102 reviews
CUSTOM DOG SLED TOURS FOR WEDDINGS, TV & MEDIA
SAGA has years of experience handling the logistics for adventure weddings, events, TV, media, and photographers in the back country of Alaska. We can arrange for your party or crew to be transported into mountains and glaciers via helicopter or snow machine to achieve the most epic Alaska adventures in the most beautiful scenery imaginable.

We can help you plan and be prepared covering all the details such as the clothing you need, gear, supplies and more. If you don't see a dog sledding adventure or tour option listed here just call us and we will be happy to work with you to make your dream Alaska dog sled, snow mobile, ATV, or helicopter tour happen.

Dog Sled Adventure Weddings
Are you looking for an Alaska Adventure Wedding? Imagine a wedding on a glacier and riding off to your helicopter on a dog sled! We can help you make it happen! Call us today to discuss your dream Alaska wedding.
We've worked with brides and wedding planners to set up the most epic Alaska weddings. We can also arrange a custom tour for engagement photos or your wedding party. Contact us to discuss your ideas! SEE MORE
Dog Sledding For TV & Film Crews
Lights! Camera! Action! Are you a film crew or a photographer in need of a rustic Alaskan setting? SAGA can supply the setting, the dogs, snowmobiles, helicopters, lodging and the logistics.
Our experience working with news crews, TV and movie crews, and photographers means we know how to set up the right logistics and meet exacting timelines. Contact us to discuss your ideas! SEE MORE