ABOUT SNOWHOOK ADVENTURE GUIDES OF ALASKA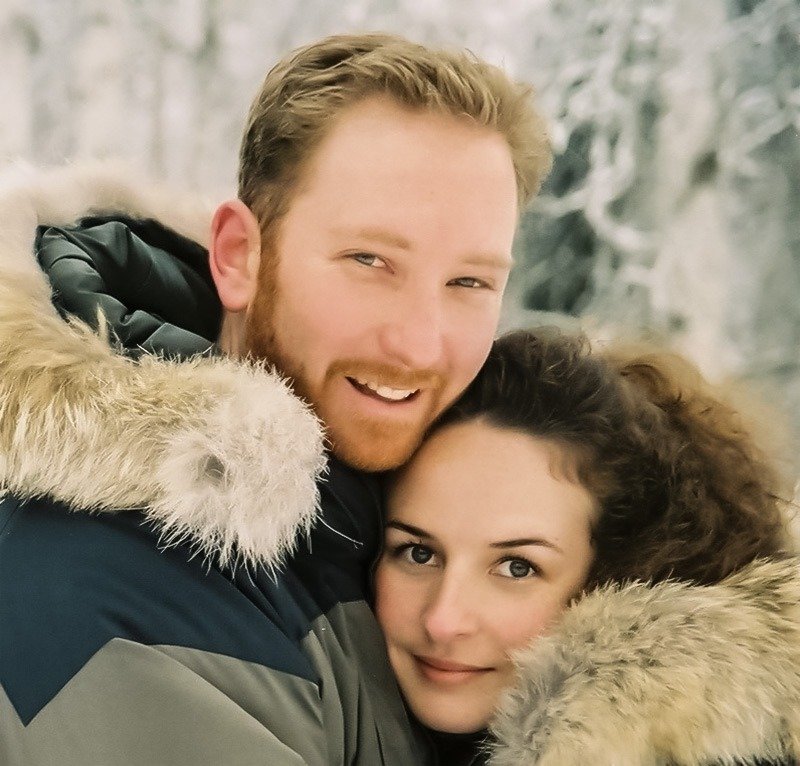 Our Alaska adventure began in 2004, when we packed all our worldly belongings on a trailer and moved from living on a mountain in Park City, Utah to Alaska.
For a short time, and in true Clampett-style we made the journey complete with a rocking chair strapped to the top of our truck.  We told family and friends we were moving because Justin (AJ) had a job opportunity.  The real reason was because Rebecca wanted to run dogs—these were the beginning steps of Rebecca's master plan.
​
Fast forward several years into the master plan, AJ has six Iditarod finishes and first place finishes and humanitarian awards in mid-distance races to his name, and we now own and operate Snowhook Adventure Guides of Alaska (SAGA) while maintaining our racing kennel of more than 40 dogs—some are race dogs, retired dogs, young dogs, old dogs, dogs who don't think they are dogs and rescued dogs.  
Let us take you on your Alaska adventure!
– AJ & Rebecca Savidis