Custom & Specialty – Media and Special Events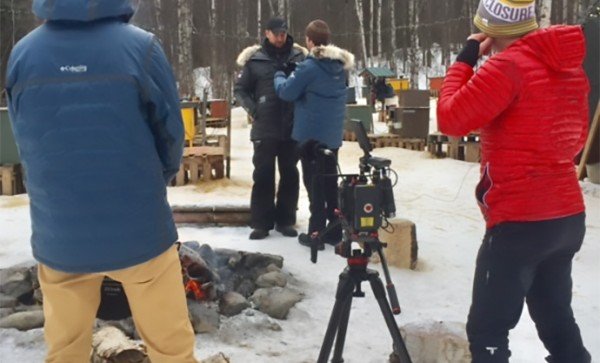 Whether is an international TV show or domestic film, a celebrity looking for a custom adventure, a marriage proposal or the wedding ceremony, as local experts, SAGA can assist with logistics, provide equipment, coordinate resources needed including lodging and transportation.
CLICK TO SEE DETAILS
The Price
Well that's easy — it depends. Give us a call at (907) 414.4547 to discuss your ideas. A quote will be provided based on a variety of factors including: the complexity of the project, location, number of days and guides needed, and the equipment required.

Tour Details
Alaska is a big state. It can seem even bigger when you have a film or print project to coordinate or vows to take. Enter Snowhook Adventure Guides of Alaska.
SAGA has worked with local and international film crews, hit the silver screen for a variety of shows, and been on both side of the camera lens for apparel and skin care ad campaigns. We've hosted A-list celebrities, catered to groups of military veterans, and we've been there for the down on one knee to the 'I do' moments.
Where To Meet Us
This is another 'it depends' answer. It depends on the time of year, the location for the film shoot or the event. Although we have two home base locations in Willow and Palmer, we are ready, willing and able to accommodate other Alaska locations. All you have to do is ask and we'll go from there.

The Timing
We are often able to accommodate guests the day of the standard tours yet suggest the book early. When it comes to booking early, our specialty and custom tours are no different. Given the possible complexity of the specialty or custom tour, please contact us well in advance so we can ensure the capacity of our expert guides and the availability of our resources (i.e., snowmobiles, lodging, ground transportation, and helicopter).

Custom Alaska Tours – Epic Adventure in Alaska's Wild!